Oh, The Places I've Been
To date, 87 countries traveled. That's 44% of this beautiful planet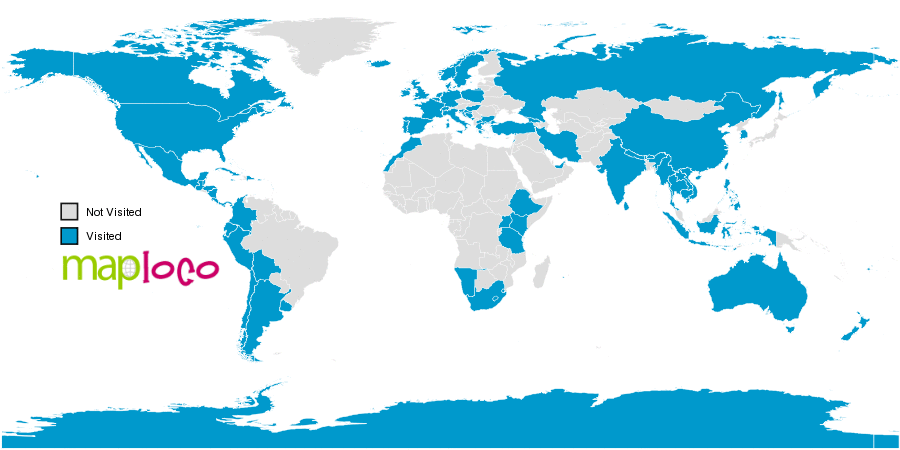 What is YOUR Favorite Place?
Travel Quotes & Inspiration
"Be fearless in the persuit of what sets your soul on fire"
Jennifer Lee
"Not all those who wander are lost"
J.R.R. Tolkien
"The biggest adventure you can take, is to live the life of your dreams"
Oprah
"Travel is fatal to prejudice, bigotry, and narrow-mindness"
Mark Twain
"A journey of a thousand miles, must begin with a single step"
Lao Tzu
"Man cannot discover new oceans unless he has the courage to lose sight of the shore."
Andre Gide
"To travel, is to Live"
Hans Christian Andersen
"A journey is best measured in friends, rather than miles."
Tim Cahill